{department.meta_title}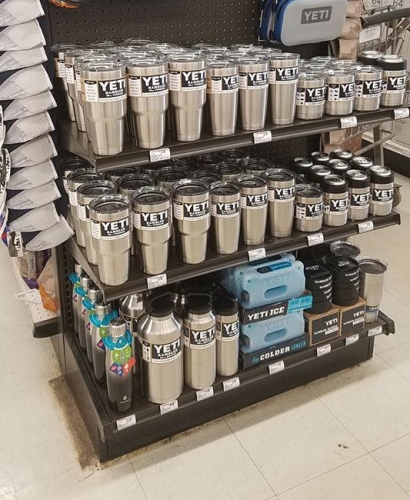 YETI
At Hayes True Value, we carry a huge line of YETI products! From coolers to ramblers to accessories, we've got everything YETI you could need.
Today, YETI products perform when it matters most - whether that be an excursion into the remote Alaskan wilderness, chasing redfish on the Gulf coast, or just getting together with friends in the backyard. YETI represents the yardstick by which all other outdoor products are measured!
Come to Hayes True Value store to see our selection in person!

Drink ware:
Rambler Colster
Rambler 18oz Bottle
Rambler 30oz Tumbler
Rambler 36oz Bottle
Coolers:

Tundra 35
Tundra 45
Tundra 65
Hopper Flip 12
Hopper Two 30
Sidekick Dry
Accessories:
Rambler Magslider Lid
YETI Ice Configuration
Rambler Colster Slim Gasket
Mollie Bottle Opener
Mollie Zinger
We are constantly adding new specials to our site. Be sure to check back often!
We currently do not have any events scheduled.